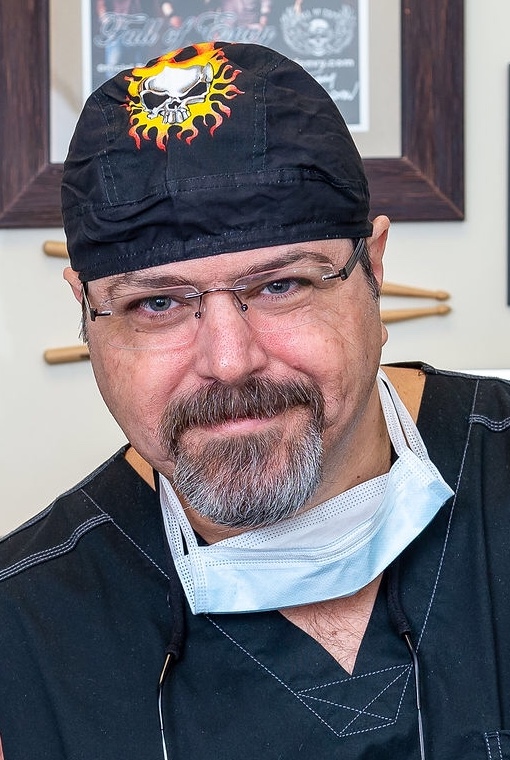 Email-a-Doctor is for use by patients only.
Marco Barusco, MD, FISHRS
Membership Status
Fellow
Location

Tempus Hair Restoration
5537 South Williamson Boulevard
Suite 752
Port Orange
FL 32128

US
Web: https://www.hairdoctorflorida.com
Phone: 1 (877) 877-5200
Fax: 1 (888) 877-5200

Education, ISHRS Fellowship Training Programs, & Board Certifications
Diplomate and Past-President (2017) – ABHRS
Publications
Please see my CV at www.hairdoctorflorida.com
About the Doctor
I have dedicated the last 20 years of my professional life to trichology and hair restoration
surgery. I currently hold a faculty position as Assistant Professor of Surgery at the University of
Central Florida's College of Medicine and have been a Diplomate of the American Board of Hair
Restoration Surgery since 2001, acting as their President in 2017. I lecture on the subjects of
hair loss and hair restoration surgery all over the world and am in the Editorial Board of various
peer-reviewed publications in hair restoration and cosmetic surgery.
ISHRS Join Year
2010
ISHRS World Congresses Attended
9
Procedures Performed
Beards and moustaches
Body hair transplantation
Burned scalp reconstruction
Ethnic hair
Eyebrows
Eyelashes
Facelift hair revision
Female fair restoration surgery
Follicular Unit Excision (FUE)
Follicular Unit Transplantation (FUT)
Medical (non-surgical) management of hair loss for men
Medical (non-surgical) management of hair loss for women
Scalp reduction
Scar revision