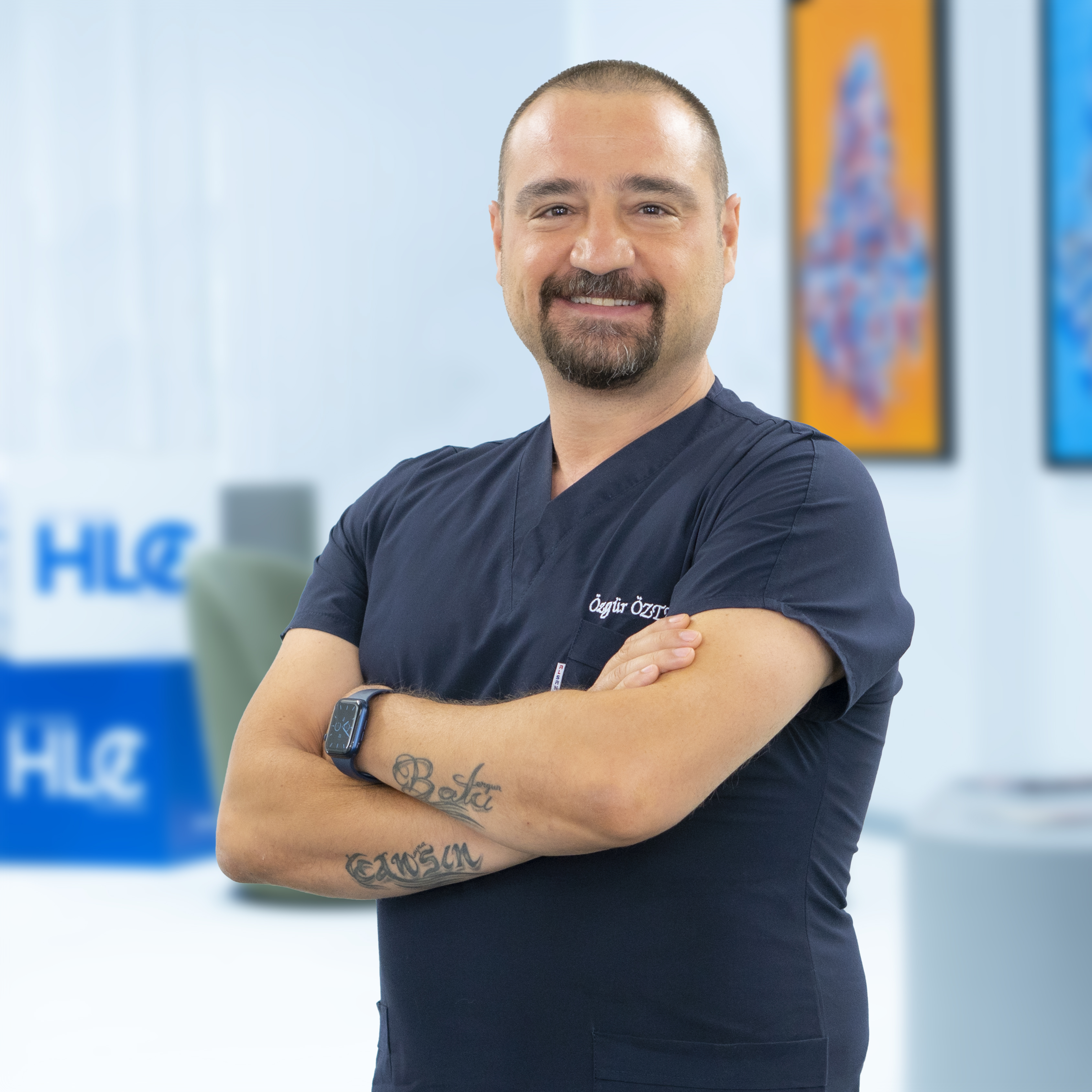 Email-a-Doctor is for use by patients only.
Ozgur Oztan, MD, FISHRS
Membership Status
Fellow
Location

HLC Clinic
Ugur Mumcu Street No: 6 GOP
Ankara
TR
Phone: 90-5324163859
Fax: 90-3124466556

Alternate Clinic
Ugur Mumcu Cad. No: 6, G.O.P, Cankaya, Ankara, Turkiye www.fue-hlc.com www.hlc.com.tr
Education, ISHRS Fellowship Training Programs, & Board Certifications
Educational Background Associate Professor in Toxicology – 2021 ANKARA UNIVERSITY SCHOOL OF MEDICINE PhD in Forensic Chemistry and Toxicology, Interdisciplinary Forensic Medicine Department. - 2002 – 2008 ANKARA UNIVERSITY SCHOOL OF MEDICINE BSc in Medicine- 1992 – 2000 Certifications FISHRS – 2022 ABHRS – 2021
Memberships & Affiliations
LICENCES, CERTIFICATES, & MEMBERSHIP · President of FUE Europe, January 2020. · Co-Chair of the 2nd International and Environmental Toxicology Congress, October 2020. · Co-Chair of the Industrial Toxicology Association, February 2019. · Member of Asian Association of Hair Restoration Surgeons (AAHRS), February 2017. · Member of FUE Europe. · Certificate of Achievement on completing the Special Equipment Training, Cynosure, November 2013. · Decision Committee Member of FUE Europe, January 2011. · Trico Pigmentation, Beauty Medical Srl, Italy, 2011. · Family Practitioner Certificate, Ministry of Health, Turkey, 2010. · Responsible Physician for Hemodialysis Certificate, Ministry of Health, Turkey, 2008. · Occupational Medicine Certificate, Turkish Medical Association, 2008. · Aesthetic Mesotherapy Certificate, International Aesthetic Mesotherapy Association, 2007. · Medical Aesthetic Application, Certificate, Ministry of Health, Turkey, 2004. · Member of Turkish Medical Association.
Publications
· Abstract # 0439_0635_000145 a new nerve block technique for hairline and implantation area accepted by ISHRS, 2020.
· Scientific Poster Presentation P24 Natural Eyebrow Profile, Özgür Öztan, MD, PhD, Las Vegas 2016.
· Body Hair Transplantation: Since 2005, working with Doctor John Cole and developing a procedure on transplanting beard grafts with our patented bifurcated needle. First worked on Cadavers and then later on "Live" patients.
· Started working with Doctor Lars Heitmann in 2013 on live patients and 2014 using Cole Instruments on Scalp Donor.
E Editor / Chapter Writer – Hair Transplant – The Expert Patient Guide
About the Doctor
Personal Information
Dr. Özgür graduated from Ankara University Faculty of Medicine in 2000 and founded HLC Clinic Ankara in 2003. He created the fundamental of Beard Hair Transplantation with the Bifurcated Needle and got the patent for it. He is one of the few doctors who perform Stick and the Place technique in the world. He is the current President of FUE Europe Hair Transplant Society, an ISHRS Member, an ISHRS Membership Committee Member, and Fight the FIGHT Subcommittee Member. He has also received the title American Board of Hair Restoration Surgery diplomate. In addition, Dr. Özgür is the President of the Turkish International Health Tourism Council at The Union of Chambers and Commodity Exchanges of Turkey (TOBB).




Work Experience


HLC (HAIRLINE CLINIC), Chairman, Founder, and Medical Doctor
2003–Present
Perform Hair Transplantation daily.

Clinic Doctors perform FUE Hair Transplantation for 17 years.

Employs 5 Medical Doctors who perform manual FUE Hair Transplantation.

Uses special techniques such as Stick and Place (one of the few clinics in the world that use this technique).

Have Special Designed Tools and Patents.
HLC SURGICAL & MEDICAL CENTER, Chairman and Founder
2013–Present
https://www.hlcpoliklinigi.com/
· Responsible for the financial management and accounting of the HLC Plastic Surgery Hospital and Cosmetology Clinic.
· Company has 4 Plastic Surgeons with 6 Beauticians working on Aesthetic, Plastic Surgery and Cosmetology.


HLC HAIR TRANSPLANT TRAINING CENTER, Chairman and Founder
2015–Present
https://www.hairtransplant-trainingcenter.com/
Company formed to provide FUE Hair Transplantation, Anesthesia, Consultation, Donor and Recipient area management trainings for the Medical Doctors come from the all around the world.

Strong base for

FUE Hair Transplant Training Programs

,

Hair Transplant Training Courses

, and

FUE Workshops

to transfer knowledge, experience, and professional tactics to Medical Practitioners for Hair Transplant.

Provide an understanding of the practical instruments and medical tools.

Offer designed training programs and courses for Physicians and Medical Assistants (presented and performed by internationally noted training doctors at the clinic in Ankara)

Group Trainings.

Cadaver Trainings and Workshops.
ISHRS Join Year
2012
ISHRS World Congresses Attended
9
Procedures Performed
Beards and moustaches
Body hair transplantation
Ethnic hair
Eyebrows
Female fair restoration surgery
Follicular Unit Excision (FUE)
Medical (non-surgical) management of hair loss for men
Medical (non-surgical) management of hair loss for women