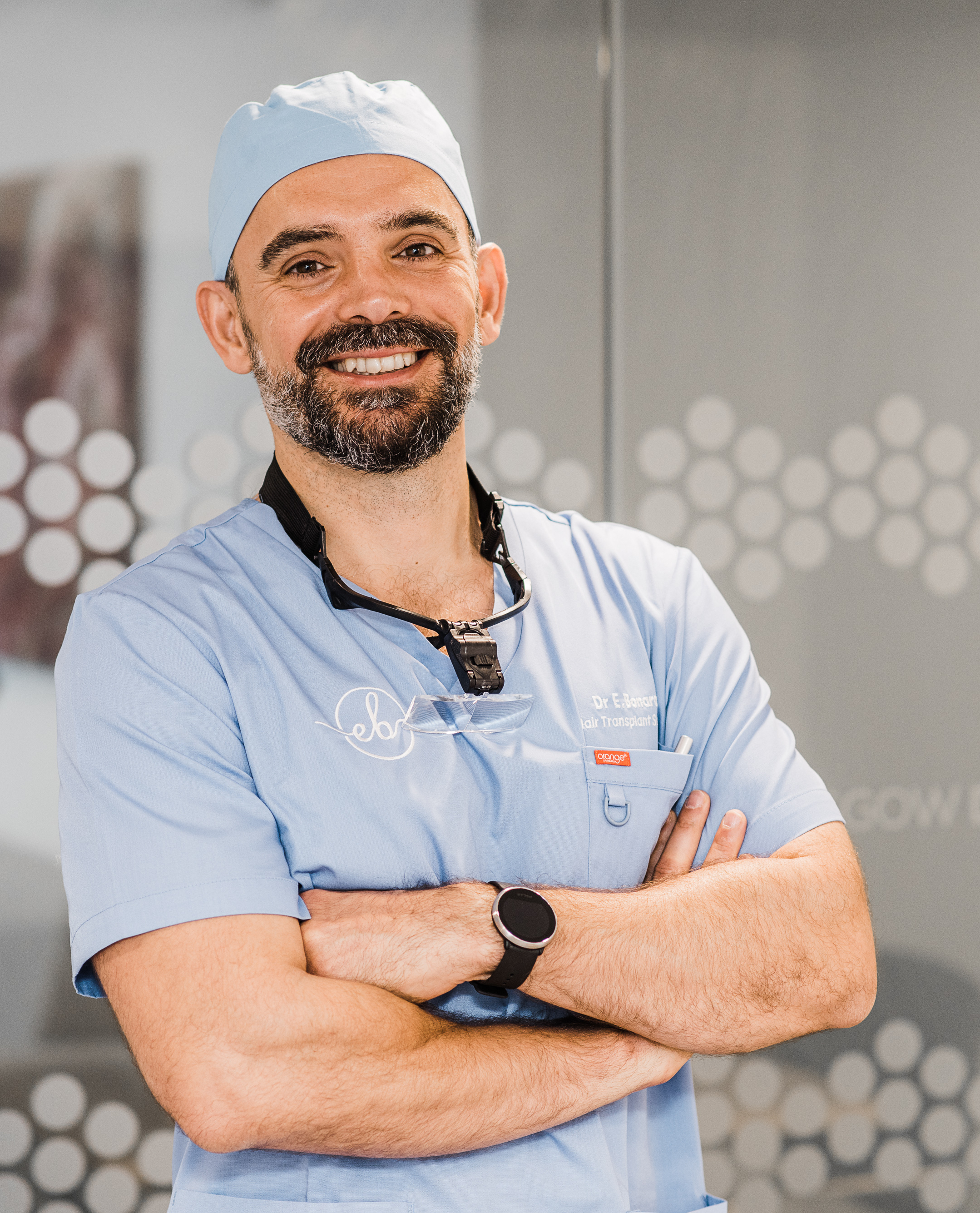 Email-a-Doctor is for use by patients only.
Epameinondas Bonaros, MD
Membership Status
Member
Location

Dr Epameinindas Bonaros Ltd.
154 Clyde Street
Glasgow
G1 4EX

GB
Phone: 44 7397926599
Alternate Clinic
Glasgow Day Surgery Centre
154 Clyde Street, Glasgow, G14EX, UK
Alternate Contact Address
URL: www.drbonaros.com
About the Doctor
Dr Bonaros is a highly experienced hair transplant surgeon in Glasgow with a demonstrated passion for helping patients improve their image and self-confidence. He is fully licensed, qualified, and registered with the General Medical Council. Dr Bonaros is an Affiliate Member of the Royal College of Surgeons of Edinburgh, as well as the only hair transplant surgeon in Scotland who is a full member of the International Society of Hair Restoration Surgery.
Upon graduating from medical school in 2005, he completed his Internship before progressing and specializing in General – Internal- medicine. Following this, he began intense training in hair restoration with reputable hair transplant surgeons throughout Greece to develop the necessary skills to progress. Being noticed for performance and results, he was invited to perform hair transplant surgery in multiple countries across Europe.
In 2016 he practised as a hair transplant surgeon in Scotland before becoming a distinguished medical director. Throughout a successful career working exclusively on hair restoration procedures, he has assisted many patients in combating their hair loss and helping them live a confident lifestyle.
He regularly attends related conferences, monitors technology impacts and stays refreshed with medical research. He continues to test new methodology and treatment styles to perfect his procedural techniques. This is an integral part of his profession and allows him to be innovative whilst giving his patients the best possible treatment.
ISHRS Join Year
2021
ISHRS World Congresses Attended
4
Procedures Performed
Beards and moustaches
Body hair transplantation
Burned scalp reconstruction
Female fair restoration surgery
Follicular Unit Excision (FUE)
Medical (non-surgical) management of hair loss for men
Medical (non-surgical) management of hair loss for women
mini_graft_transplantation